At The Abodes Guest House, "Your comfort is our Priority". Hence, special care is taken to create an ambience that gives you an ultimate experience of elegance and comfort. Impressive interiors, speedy service and variety of cuisines make it a cut above the rest. World-class facilities combined with personal touch make it a homely abode for the visitors. The pleasing interiors echo the spirit of the guest house, which allows you to have your own space along with keeping you company. The place will introduce you to the royal Indian congeniality and rejuvenate your spirits.
Being in the heart of New Delhi, India, Abode Guest House has become the hotel of choice for many creative people who visit the city. We can boast a guest book full of Authors, Journalist, Musicians, Actors, Painters and Sculptors etc. However, we take a personal interest in the welfare of all the guests who visit us. It is not a question of whether you like our Guest House, either in it's own right or in comparison with any where you may have stayed before. It is as simple as this, you are either part of it, or you are not, you can choose to make the connection that thousands of others who return again and again have, to appreciate and understand the uncommon experience that we offer.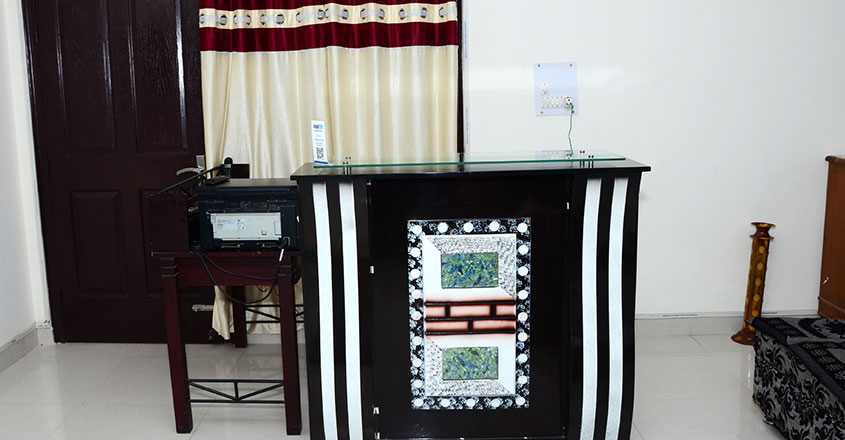 ---
Abodes Guest House enjoys a distinct identity among the domestic as well as foreign tourists visiting Delhi. Located in the heart of Delhi, the Hotel offers a perfect blend of traditional hospitality and modern facilities. It has all the accoutrements of an ideal hotel and yet bears the warm ambience of restful infrastructure. Come and enjoy the facilities wrapped in traditional hospitality at Abodes Guest House. It will be an experience that you would cherish for the rest of your life. We look forward to your visit to our guest house and hope that we have the pleasure of serving you.